A professor at the University of North Carolina – Chapel Hill has been charged for assaulting Patrick Howley, the Editor-In-Chief at Big League Politics. Professor Dwayne Dixon was recently featured in a story from from ABC Australia in which they profiled him as a leader in the far-left militia group, Redneck Revolt.
As we have previously reported, Redneck Revolt is a mostly communist paramilitary organization that claims to have over 30 active cells nationwide and until recently they offered a downloadable 36 page guerrilla warfare manual on their website that included sections on kidnapping, sabotage, terrorism, and executions.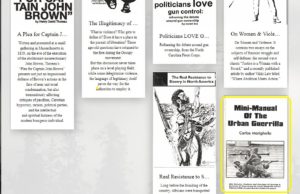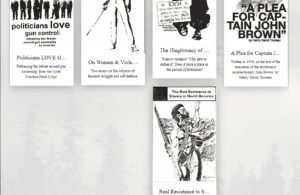 Here is the full report from Big League Politics:
A professor at the University of North Carolina – Chapel Hill and Antifa ringleader has been charged in the assault of Big League Politics editor-in-chief Patrick Howley according to an official report.

Dwayne Dixon, 46, of Durham was served a summons last week to appear before a judge on September 27.

A case detail form shows that Dixon has been charged and arraigned with Simple Assaul

Arrest report shows that Dixon is accused of assaulting Howley a 1 McCorkle Place, the location of the Silent Sam statue at UNC.

He will appear in Hillsborough District Court to answer for himself later this month.

Dixon is a longtime ringleader of Antifa in the southeast, and has admitted to chasing James Fields with a rifle before Fields plowed into Heather Heyer at the Unite the Right rally in Charlottesville, VA in 2017.

He teaches at UNC when he is not busy causing trouble in the streets.

Howley was reporting on the Antifa riots at the Silent Sam statue on the UNC Campus when he was allegedly assaulted by Dixon. Howley caught the incident on video.
The mission of Far Left Watch is to investigate, expose, and combat the far-left. Please share this article via Twitter, Facebook, etc. and encourage friendly media and YouTube content creators to report on this information. 
If you like our work please support us by donating to our Patreon account or making a a one time donation here.

We are also now accepting cryptocurrency at:
BTC/BCH:  18SCjQf9Af3fXxqafRX3EXnBeLVPdThDF4
ETH: 0x850fd7e40b04aAC0240CA5c144DF20f110055Cc2
If you have any tips on far left activities please submit them here.