The Los Angeles antifa group, Serve The People, recently organized and anti-ICE demonstration where they called for a "sea of armed masses" to take power. This Marxist extremist group doxed and threatened an LA resident for supporting ICE earlier this year and like many on the far-left, they have been continuously escalating their violent tactics and rhetoric.
Our rally for Gladis was covered! Thanks to @defendnela @Undeportables @NLG_LosAngeles and others for coming to support! #FREEGLADIS https://t.co/EvR6pqLqwY

— Servir al Pueblo-LA/Serve the People-LA (@stp__la) August 20, 2018
A report put out by the far-left blog, Incendiary News Service, provides a clear picture of what happened at this anti-ICE event:
The organizers photographed someone with the intent to circulate her picture and dox her (as they have done previously):
As protestors swarmed around the truck, a white lady inside laughed and taunted them. She laughed, it appeared, out of nervousness – perhaps forgetting that her picture had been taken and would subsequently be circulated online, and with only a question of time her real identity would be made public.
They then made it clear they are interested in "revolutionary vengeance":
STPLA says the masses want revolutionary vengeance, and it appears to be true especially in the deepest and most profound section of the masses, in the scapegoated and attacked undocumented immigrant neighborhoods who now speak more openly about arming themselves and defending their families and way of life at all costs.
And finally, they called for an armed insurrection:
STPLA and their supporters are bold and honest enough to say that rallies or even militant and illegal protests alone won't do anything. What is needed, they say, is a "sea of armed masses" organized to defend ourselves but most importantly organized to take power.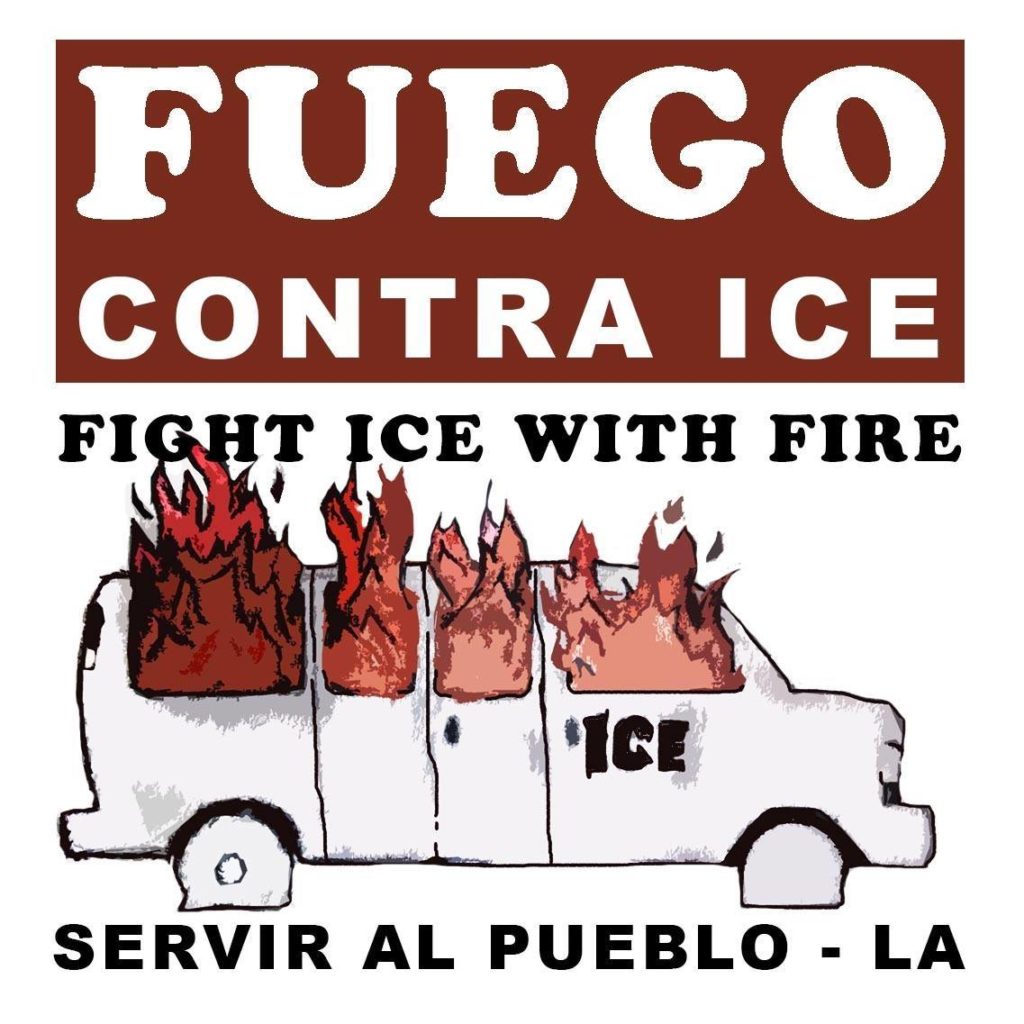 Emboldened by the gas-lighting of ICE detention stories and the growth of Democratic support of their cause, far-left extremists appear to be stepping up their confrontational and violent activities. If they follow through with their promise to "take power" and violently shut down their opposition we will know exactly who to blame.
The mission of Far Left Watch is to investigate, expose, and combat far-left extremism. Please share this article via Twitter, Facebook, etc. and encourage friendly media and YouTube content creators to report on this information. 
If you like our work please support us by donating to our Patreon account or making a a one time donation here.

We are also now accepting cryptocurrency at:
BTC/BCH:  18SCjQf9Af3fXxqafRX3EXnBeLVPdThDF4
ETH: 0x850fd7e40b04aAC0240CA5c144DF20f110055Cc2
If you have any tips on far left activities please submit them here.